1st Annual Silent Disco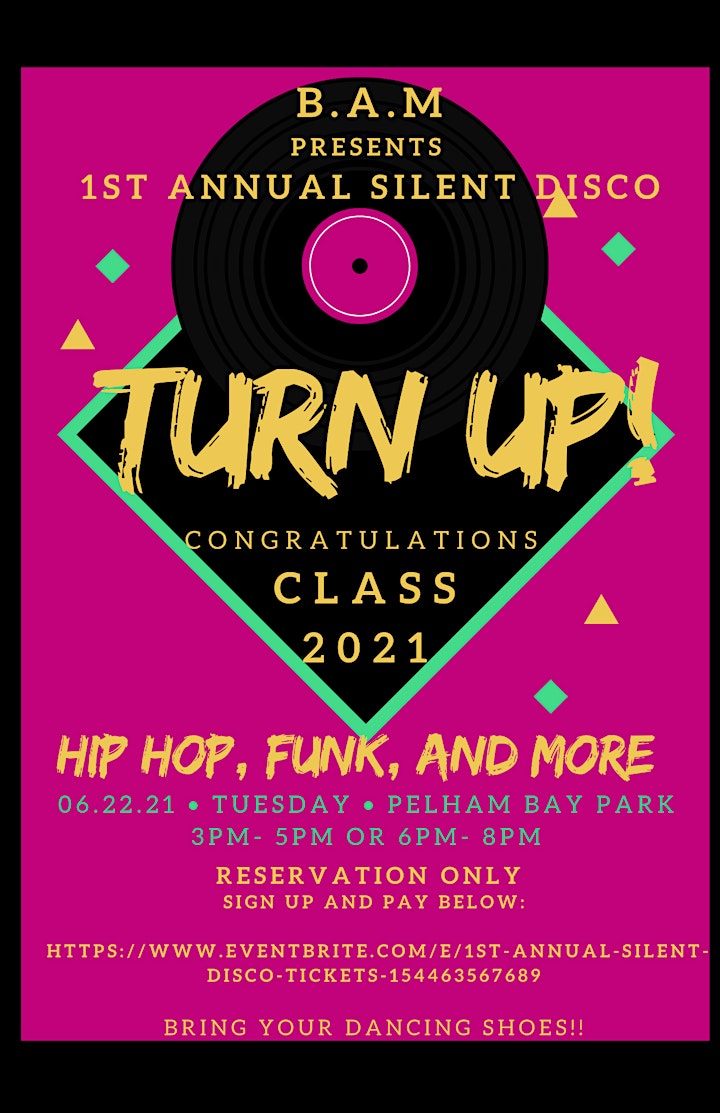 Do you love Music ? Do you love dancing ? If so, come join us in Pelham Bay Park and SILENT DISCO THE NIGHT AWAY !! Hope to see you there 🙂
Silent discos are popular at music festivals as they allow dancing to continue past noise curfews. Similar events are "mobile clubbing" gatherings, where a group of people dance to the music on their personal music players.
Let's come together and dance the night away to celebrate our the graduates of 2021 and more life. All equipment will be pre- sanitized, enjoy some grab-and – go refreshments, and party to your favorite station of choice. Giveaways will also be included in each admission of purchase.
We will ensure all safety protocols are followed according to the CDC guidelines for COVID-19. Bring a mask, practice social distancing, and most importantly let's keep safe.
Hope to see you all there for a night of FUN !!!